Rio Summers and Robot Dream during filming for his new single "Traffic"
Rio Summers and Robot Dream during filming for his new single "Traffic".
Robot DJ films music video in L.A.
The video was filmed in and around Santa Monica, CA.
1967 Pontiac FireBird
A 1967 Pontiac FireBird was used in the video.
Music Video for Robot Dream "Traffic"
The FireBird is a classic American muscle car and has been used in many films including The Matrix Reloaded.
Rio Summers of ANTM
Rio Summers of ANTM was featured i the video.
A Robot on the Beach
I love the beach and ocean and making this video with Rio was surreal.
Rio Summers
Rio has been featured in YG's Big Bank Video among others and is no stranger to the camera.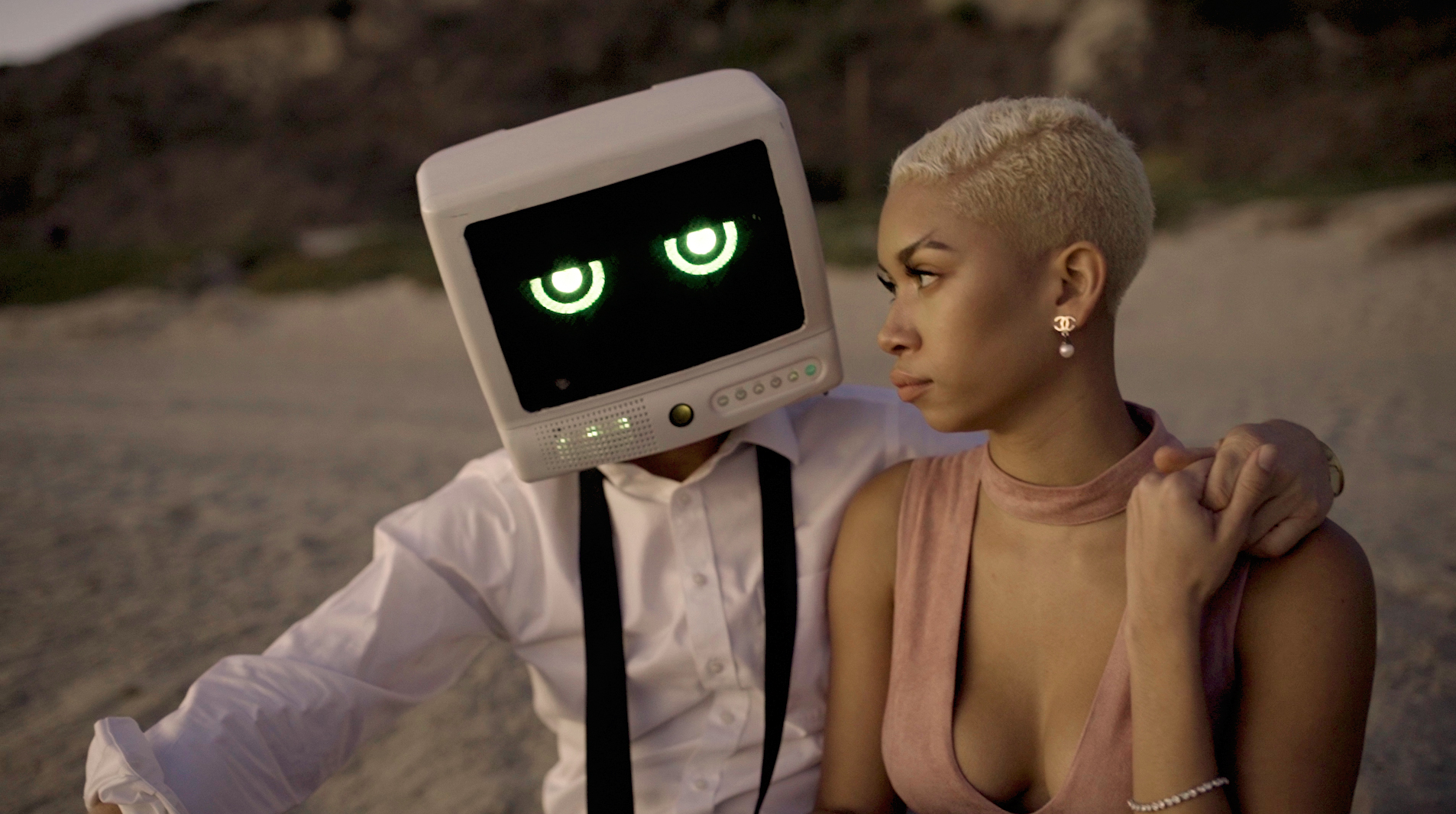 Rio Summers wearing Chanel Earrings and accessories
Rio Summers was wearing Chanel earrigs ad accessories during the video. I was also fortunate to have worked in Thailand last year with Pim Bubear and Maprang Jutiporn of Asia's Next Top Model in a Chanel Shoot at the Four Seasons Chiang Mai.
Saxophone playing Robot
This video also featured a saxophone solo and various other horn lines, and Ryan of Our Story Creative was able to capture Rio's amazed reaction to see a Robot saxophone player.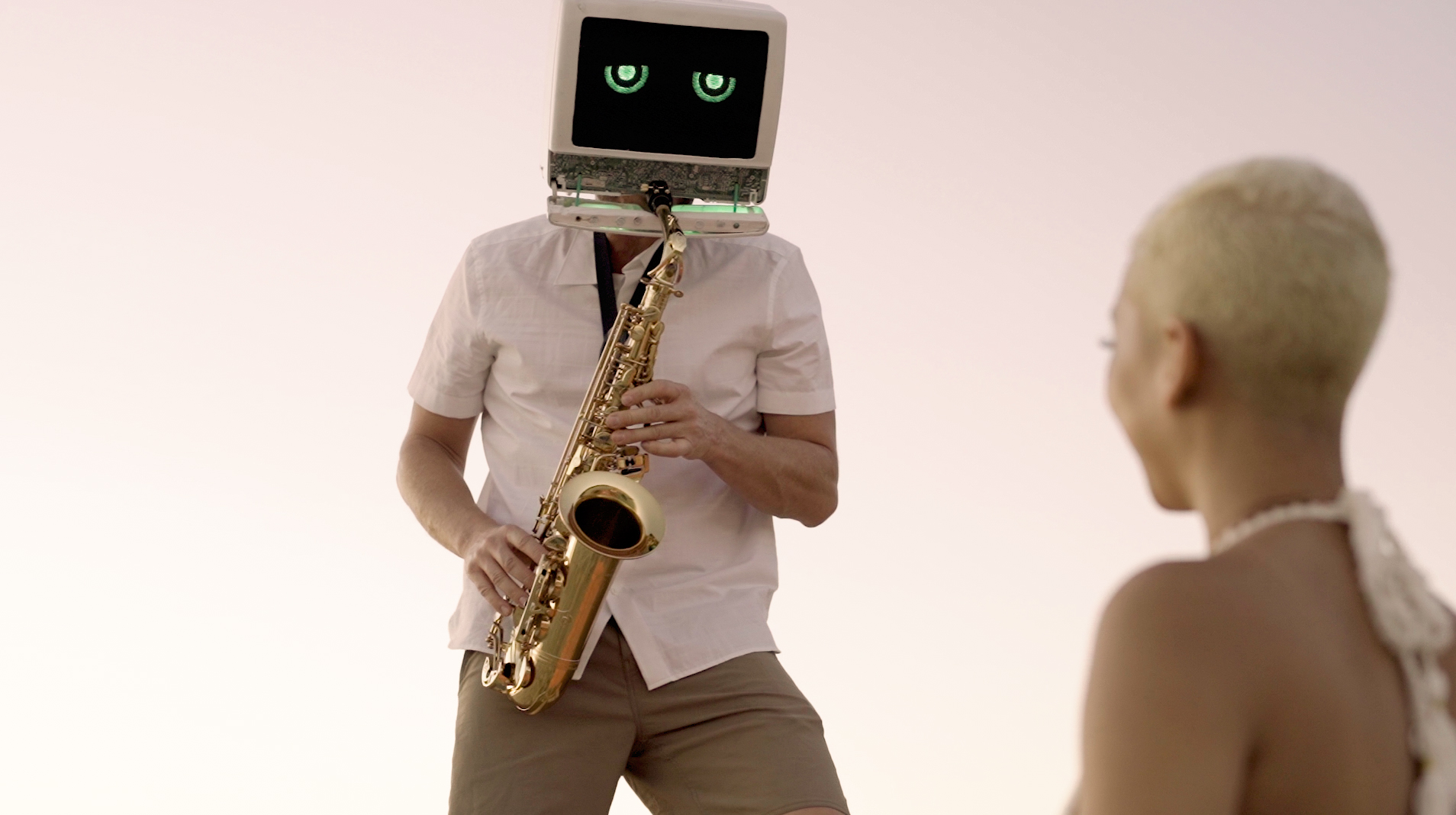 Robot Saxophonist
I performed on Bari, Alto, and Tenor saxophones for the "Traffic" single. The singer chose to remain uncredited due to her label restrictions but many of you may recognize her voice, her career is taking off in a big way!
Rio Summers and Robot Dream on the Santa Monica Pier
The Santa Monica Pier was a fun location and has been in many movies and videos including Forest Gump, Iron Man, and Her!